Who Really Killed 2pac? 7 Suspects From The Biggest Unsolved Cases Ever
Tupac's murder till today remain unsolved, but there are several theories and rumors that continue to come around.
It's been two decades since Tupac Shakur was killed in a fatal drive-by shooting in Las Vegas.
On 7th September 1996, the American rapper was traveling in a black BMW, being driven by Death Row Records founder Suge Knight, following a heavyweight fight between Bruce Seldon and Mike Tyson.
After the fight, 2Pac went was on his way to Knight to Club 662 (since closed), which was owned by Knight.
On their way, they stopped at a red light, Tupac was shot six times by an unknown suspect in a white Cadillac next to them. A bullet punctured his lung, and he died six days later aged 25.
The murder remains unsolved, and conspiracy theories have surfaced and whirled since the eve of that tragic incident.
No-one has been convicted, but here are the biggest theories on who shot Tupac.
(1) Orlando Babylane Anderson
Orlando 'Baby Lane' Anderson was the prime suspect arrested for the murder of Tupac Shakur.
The night of his murder, Tupac and Anderson got into a fight at the Mike Tyson match at the MGM Grand in Las Vegas. Tupac's former bodyguard revealed to the Sabotage Times:
The fight was a revenge on Tupac's part for the robbery of a Death Row Records associate.
Anderson, who died in 1998 as a result of a gang-related shooting, was never charged for the murder and had always denied his involvement in the infamous shooting.
(2) Keefe D
Notorious Crips gang member Keefe D confessed to being involved in the murder during an interview on Netflix's series called 'Unsolved: The Tupac and Biggie Murders'.
The Los Angeles kingpin claimed to be "the only one alive" who can really shed a light on Tupac's shooting.
This was based on an astonishing taped confession by Keefe D – Anderson's uncle – when he had immunity from prosecution.
However, he refused to name the shooter due to "street code".
Interestingly, Keefe is reportedly the uncle of Orlando Anderson, how is the most famous – and only – suspect arrested in the murder of Tupac.
(3) Puff Daddy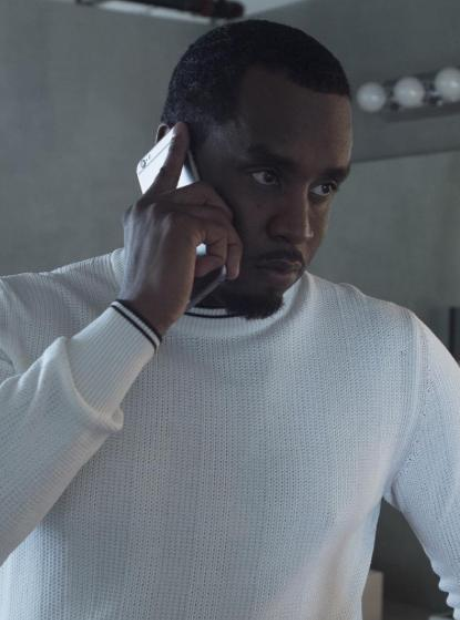 An Ex Los Angeles Police Detective named Greg Kading, who investigated the case, claims Sean "Diddy" Combs was the real deal in Tupac's death.
Kading stated that Combs offered $1 million to former Crips gang member Keffe D to kill Tupac and Suge Knight.
He continued, Keffe D's nephew, Orlando Anderson, was the shooter.
Combs has consistently denied any involvement in Tupac's death.
(4) Biggie Smalls (AKA, Notorious BIG)
Immediately after the shooting of Tupac was reported, rumors of Biggie's involvement surfaced and spread.
The rapper, real name Christopher Wallace, was suspected to have paid for their shooting as a result of the pair's ongoing feud.
However, Biggie's family publicly denied the report and later produced documents alleging to show that he was in the recording studio in New York and New Jersey at the time.
He was murdered the following year on March 9th, 1997 in Los Angeles.
(5) Suge Knight
There are theories that Suge Knight, the CEO of Death Row Records the man in the driver's seat when Tupac got shot could have had something to do with either death.
According to the conspiracy theory, Tupac was planning to leave Death Row Records in order to launch his own label.
The theory suggests that if Tupac was killed, Death Row and therefore Suge could make money from any of his unreleased material.
(6) CIA
Another conspiracy theory is that the CIA had Tupac killed in an attempt to end "violent rap culture" in the heat of the West Coast vs. East Coast hip-hop battle.
Like the theory that the FBI didn't want 'Pac starting a black revolution so they killed him instead.
They were a theory that he is being harbored by the CIA as a witness. 
Of course, the CIA has long debunked this rumor.
No, we don't know where Tupac is. #twitterversary

— CIA (@CIA) July 7, 2014
(7) No One
Is Tupac still alive? Many people believed that the late rapper faked his own death in order to stay low from the spotlight.
Alleged 'sightings' of Tupac have been reported many times in destinations from Cuba to New Orleans.
However, Chris Carroll, the first policeman at the scene of the shooting in 1996, claims he watched Tupac slipped out of consciousness.
"Tupac is dead. I saw him lose consciousness and lose his life 20 years ago," Carroll said, before claiming that his final words were "F*ck you". Carroll added, "I still find it astonishing that fans and people believe that Tupac is alive. 
Source: capitalxtra.com