NBA Daily Round Up: Boston Celtics 123-116 Toronto Raptors
Kyrie Irving Scores Season High 43 Points
Boston Celtics 123-116 Toronto Raptors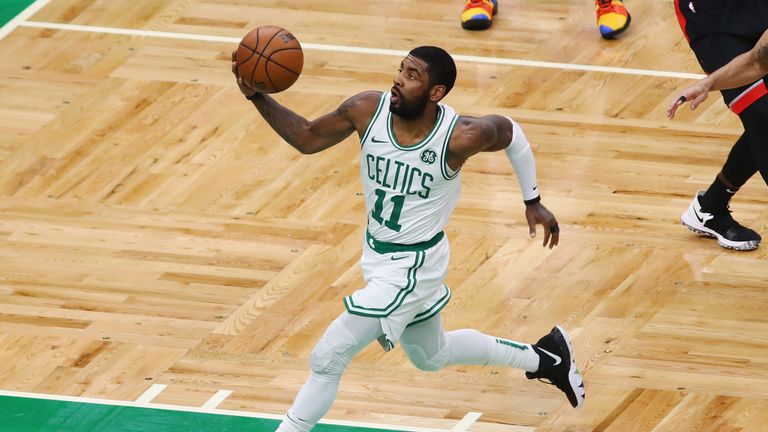 Kyrie Irving scored a season high 43 points and 11 assists to lead Boston to a 123-116 victory over the Toronto Raptors.
Tatum added 21 points, Hayward had 15 and Marcus Morris and Al Horford had 11 each for the Celtics.
Kawhi Leonard, scored 31 point, Serge Ibaka added 21 and Pascal Siakam finished with 16 points and nine rebounds for the Raptors.
The teams have split their first two games this season.
Philadelphia 76ers 113-107  Utah Jazz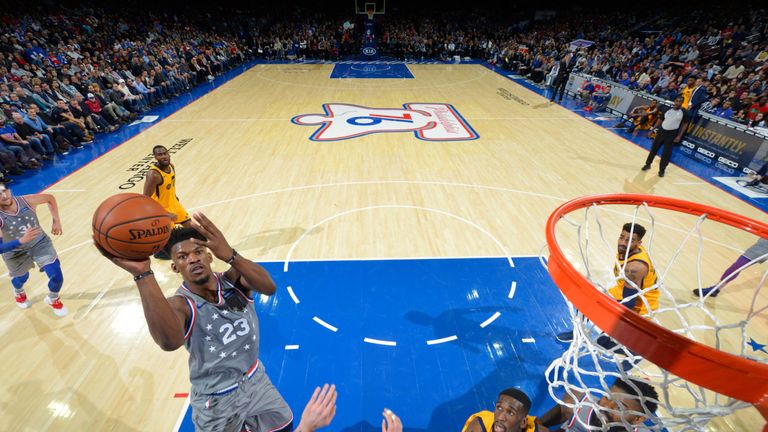 Butler scored 28 points in his home debut, Joel Embiid had 23 and the Philadelphia 76ers beat the Utah Jazz 113-107 on Friday night.
JJ Redick added 16, Simmons had 10 points, eight rebounds and eight assists and Amir Johnson finished with 11 also for the Sixers.
Donovan Mitchell led the Jazz with 31 points, Joe Ingles added 14 while Derrick Favors and Ricky Rubio had 13 apiece and Rudy Gobert finished with a double double, 12 points and 10 rebounds.
Chicago Bulls 104-123 Milwaukee Bucks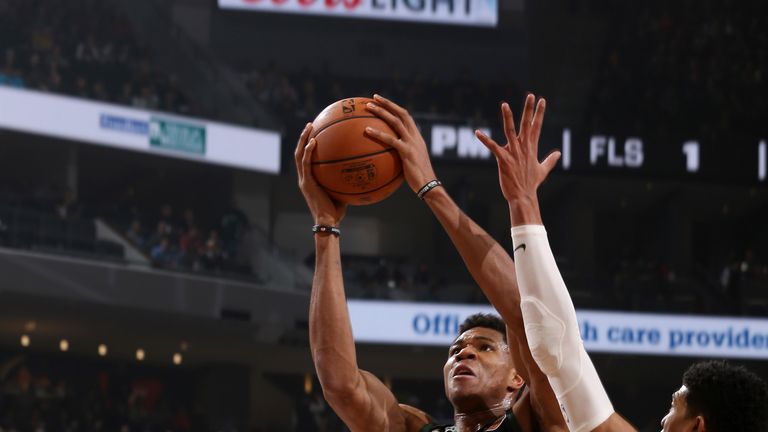 Eric Bledsoe scored 25 points, Khris Middleton and Giannis Antetokounmpo each added 23 points and the Bucks erased a 22-point deficit and beat the Chicago Bulls 123-104.
Milwaukee outscored Chicago 78-41 in the second half and every member of the starting unit for the Bucks scored in double figures.
Jabari Parker led the Bulls with 21 points, Justin Holiday added 20, Zach LaVine had 15 points and Antonio Blakeney added 18 off the bench.
Portland Trail Blazers 96-112 Minnesota Timberwolves
Andrew Wiggins scored 23 points, Derrick Rose had 17 and the Wolves won their third straight game since trading Butler by beating the Portland Trail Blazers 112-96 on Friday night.
Robert Covington and Karl-Anthony Towns added 14 each, Jeff Teague had 13 and Taj Gibson contributed 12 for the Timberwolves.
CJ McCollum had 18 points and Damian Lillard added 16 for Portland who had 18 turnovers.
New York Knicks 124-129 New Orleans Pelicans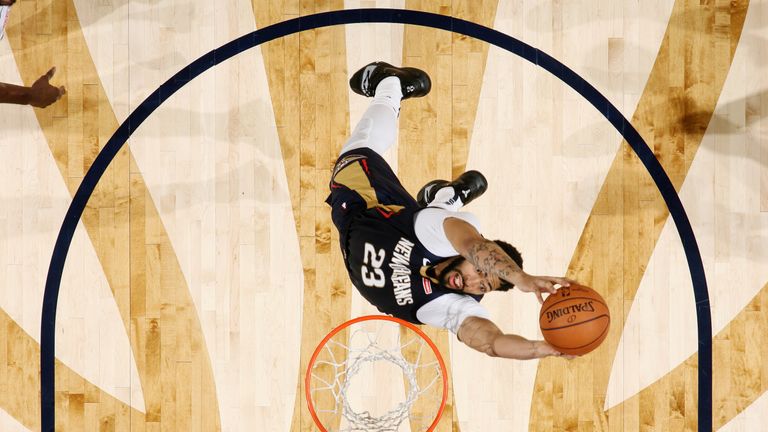 Davis scored a season-high 43 points and grabbed 17 rebounds, and New Orleans overcame an 11-point, fourth-quarter deficit to beat New York 129-124 on Friday night.
Jrue Holiday had 24 points and 10 assists, Julius Randle came off the bench to score 19, E'Twaun Moore scored 13 and Nikola Mirotic scored 12 for New Orleans, who trailed by as many as 19 points.
Hardaway scored 30 points,Trey Burke had 24 while Emmanuel Mudiay added 19 points.
Brooklyn Nets 115-104 Washington Wizards
Spencer Dinwiddie scored a season-best 25 points, D'Angelo Russell had 23 and the Nets beat the Washington Wizards 115-104 for their first win since LeVert's gruesome foot injury.
Brooklyn center Jarrett Allen finished with 16 points and 12 rebounds.
Dwight Howard scored a season-high 25 points and 17 rebounds while Bradley Beal scored 20 points and John Wall had 16 for the Washington Wizards.
Miami Heat 91-99 Indiana Pacers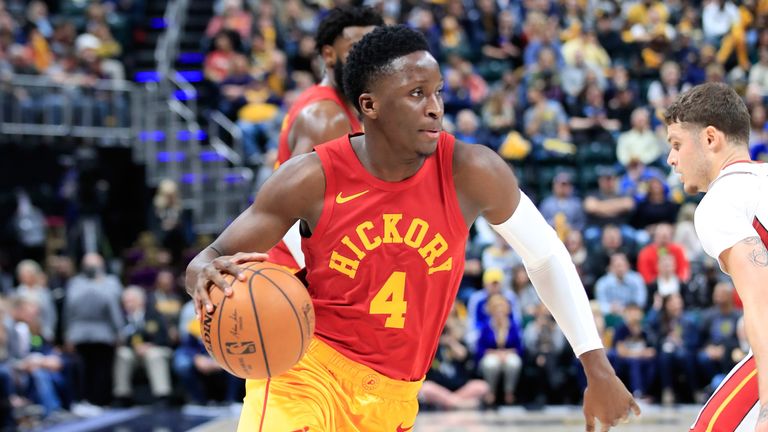 Tyreke Evans hit five 3-pointers and scored a season-high 23 points off the bench, leading the Indiana Pacers to a 99-91 victory over the Miami Heat on Friday night.
Sabonis added 15 points and 12 rebounds, Joseph had 12 points, five assists and three steals while Bojan Bogdanovic ended the game with 16 points and six rebounds.
Josh Richardson scored 28 points and Hassan Whiteside had 12 points and 17 rebounds for the Heat.
Heat guard Dwyane Wade, who is on paternity leave, missed his sixth straight game.
Sacramento Kings 104-112 Memphis Grizzlies
Rookie Jaren Jackson Jr. scored a season-high 27 points, Gasol added 19 points and 15 rebounds and the Grizzlies defeated the Sacramento Kings 112-104 on Friday night.
Mike Conley added 19 points for the Grizzlies.
De'Aaron Fox led the Kings with 23 points and 10 assists,  Buddy Hield scored 16 points while Bogdan Bogdanovic and Iman Shumpert both score 12 points for Sacramento.