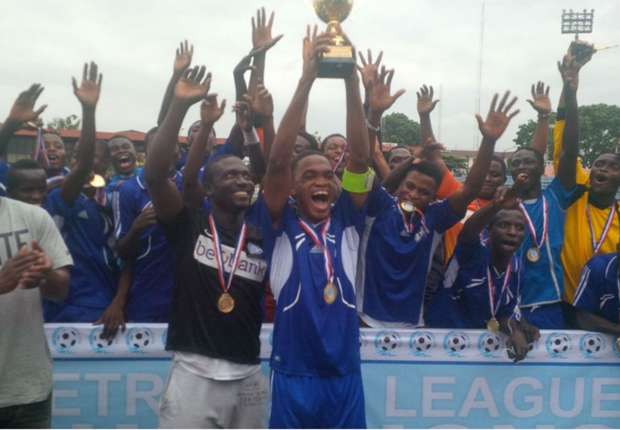 Nath Boys Football Club Emerge 2015/2016 Metro Pro League Champions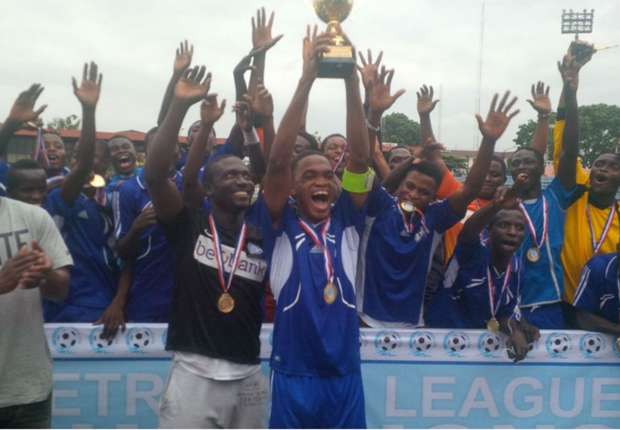 Nath Boys Football Club have won the 2015/2016 Metro Pro League title having won Remo Stars 3-1 on the season's final day.
Goals from Ademilua Adebayo and Ekene Okolugo's brace were all the Achieve Yunus' boys needed to breezed aside the Sky Blue Boys who got their lone strike through Ibeh Nnamdi at the Agege Stadium.
Victory meant they emerged as champions with 34 points to Remo Stars' 33 points.
"It's great to win this crown in my second season. It was very tough because there were no pushovers in all the teams that participated," coach Yunus said after the game.
"So, it is a victory we are going to savour for a long time to come."
Metro Pro League Chief Executive Officer, Victor Akinyooye while urging corporate bodies to partner with the league assured that more innovations would be witnessed in the new season.
"Metro Pro League has come to stay as fans home and abroad are keen about the league," Akinyooye said.
"People follow it week in, week out and we won't let them down in anyway."