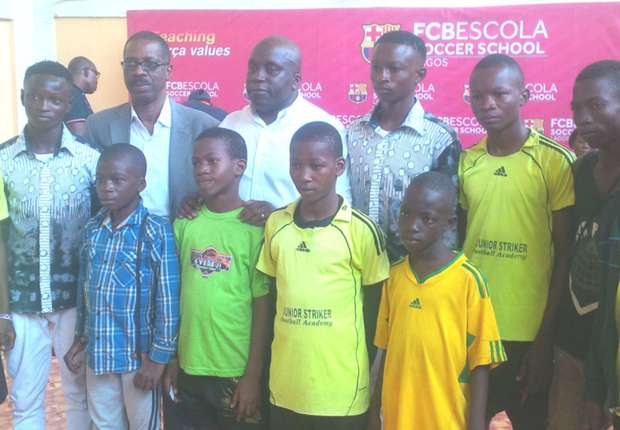 Deji Tinubu To Sponsor 10 Kids To Attend FCBESCOLA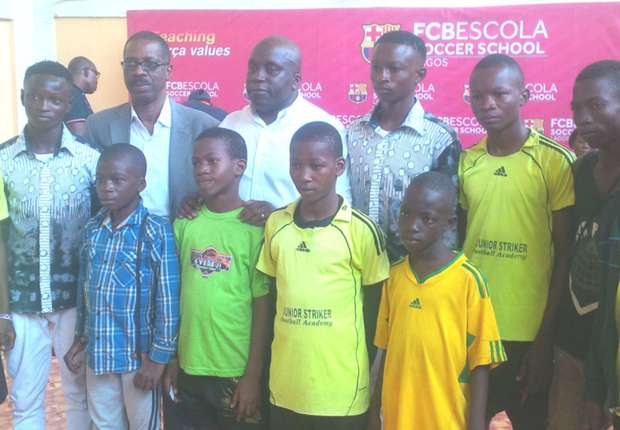 Chairman of  Lagos State Sports Commission, Mr Deji Tinubu has given ten children from across Lagos State a lifeline to attend the prestigious FC Barcelona Soccer School (FCBESCOLA) in Lagos.
The talented children who hail from lowly backgrounds have been enrolled at FCBESCOLA in order to pursue their passion in football. The school is open to children between ages 5-18.
"Barcelona has a football philosophy that can be replicated in Lagos. These children will have a chance to learn and experience this philosophy with the enabling environment provided by this platform," Tinubu said at the Registration to welcome the kids into the school.
With regards to the selection process for the lucky children, Tinubu said they were selected from his pet football project as well as different environs in the state.
Registration for the FCBESCOLA continues till September 19, 2016 at the Teslim Balogun Stadium, Surulere, Lagos.